Kitchens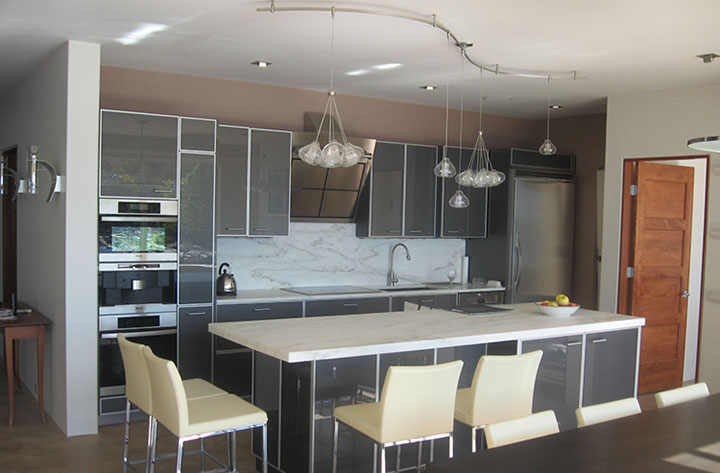 Kitchens are the heart and soul of the home and the central hub of family life. It's so important for them to be welcoming and attractive as well as multi-functional and efficient.
With dozens and dozens of kitchen renovation projects under our belt, our staff at Trinity Construction, Inc. can readily assist you with creating and updating your new kitchen space.
Maybe a new island or new breakfast bar area incorporated into the design to feed the kids? How about new granite or beveled wood edge laminate countertops? Some decorative tile insets in the new ceramic tile floor might be a nice touch.
New cabinetry and countertops, new flooring, decorative tile backsplashes, under cabinet lighting and new appliances are just part of the many possibilities that exist in the realm of kitchen remodeling. Let us assist you with the all the details of your project and help you create the kitchen that fits both your family needs and lifestyle.